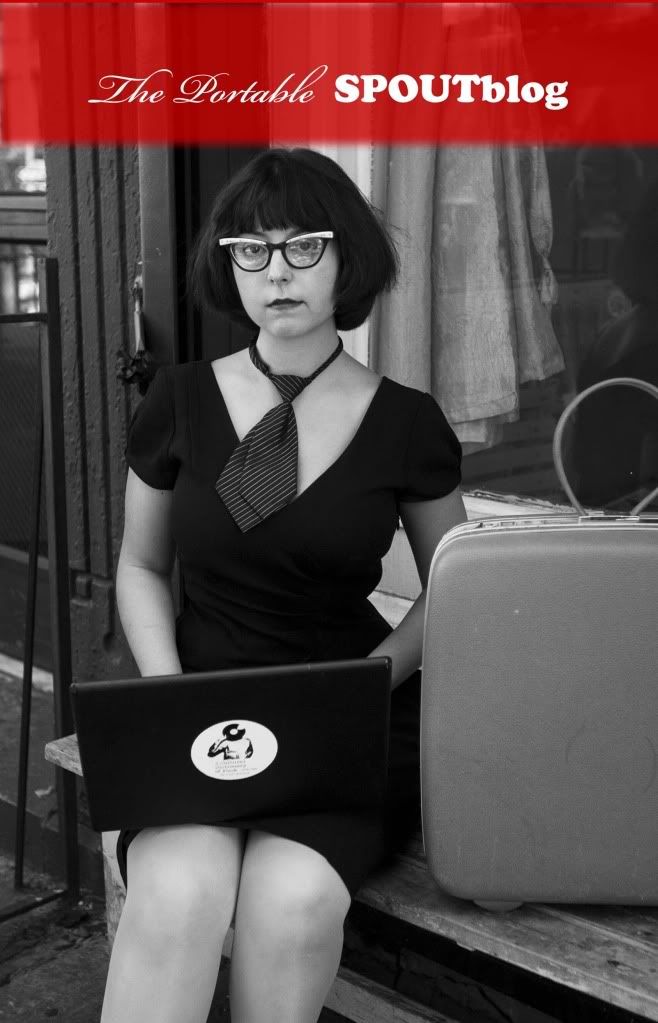 Sort of. The Portable SpoutBlog, a collection of 41 blog posts published by me between July 2007 and August 2009 and a new introductory essay, is now available at Amazon.
It includes previously published writings on, amongst other things: Judd Apatow, The Hills, Antichrist, mumblecore, Quentin Tarantino, Abel Ferarra, Jean-Luc Godard, Frank Sinatra, There Will Be Blood, Southland Tales, Comic-Con, The Hurt Locker, interviews with the likes of Kelly Reichardt and Whit Stillman, and much more.
If you were to feel compelled to write a customer review on Amazon, I wouldn't mind.
This is not the same book as the book I've been writing about the indie film festival circuit. I've completed the research for that book and am currently trying to shape it into a manuscript. If you have any professional interest in that project, please email me for more info.